*SOLD OUT* nonbar prototype four
[10-pack]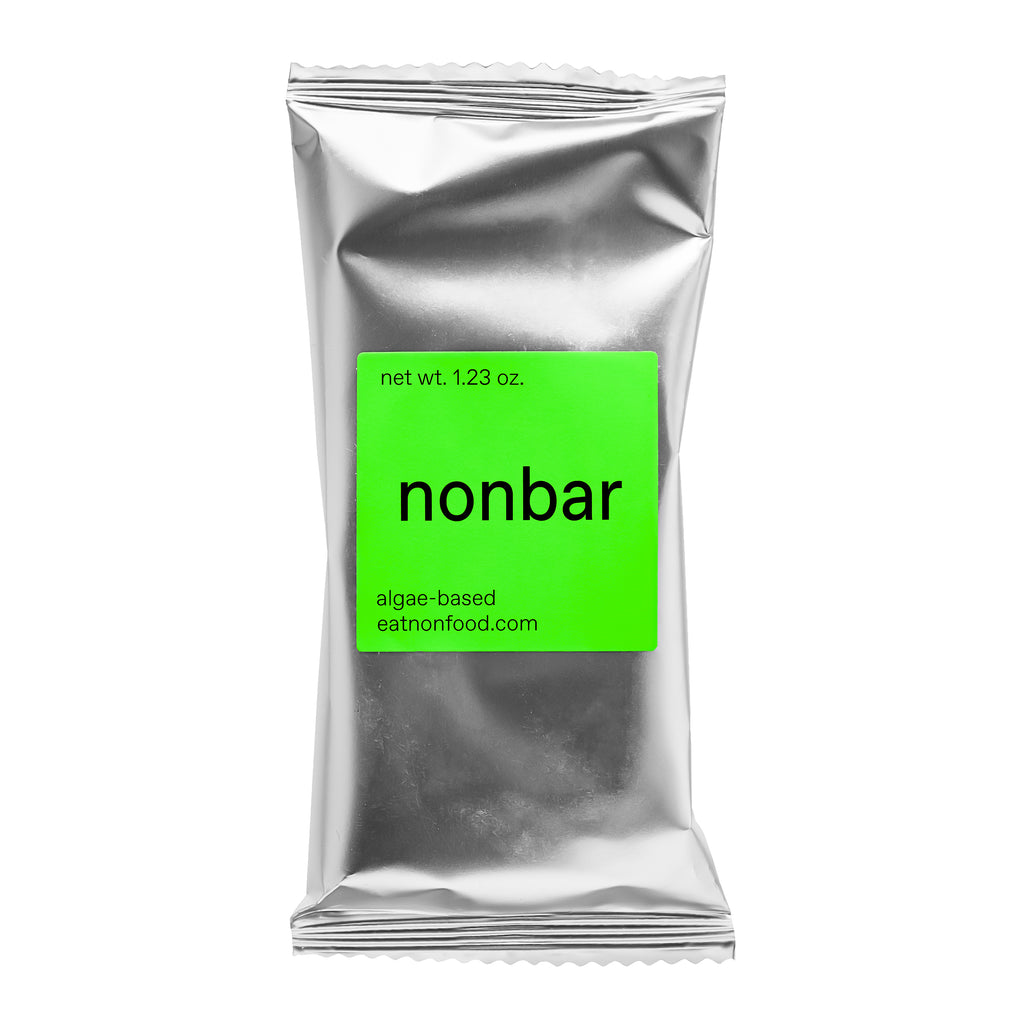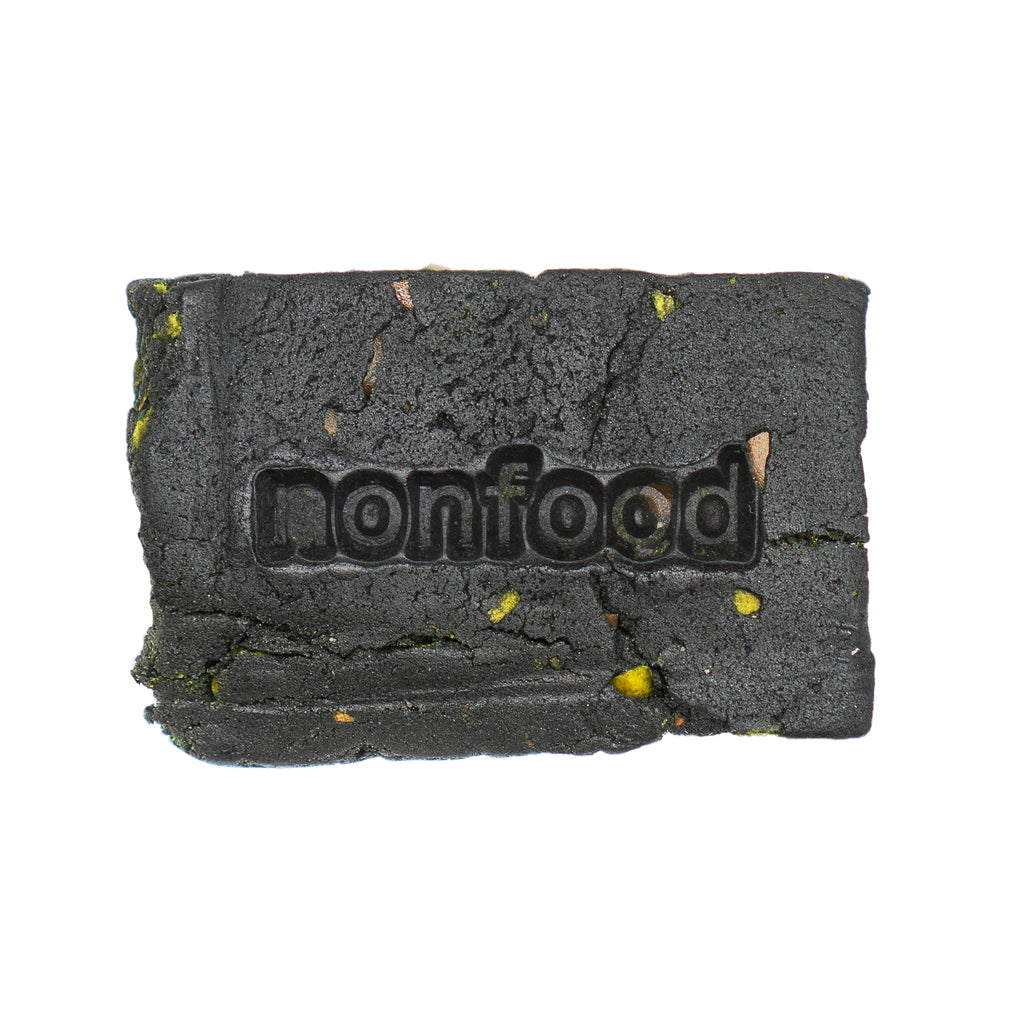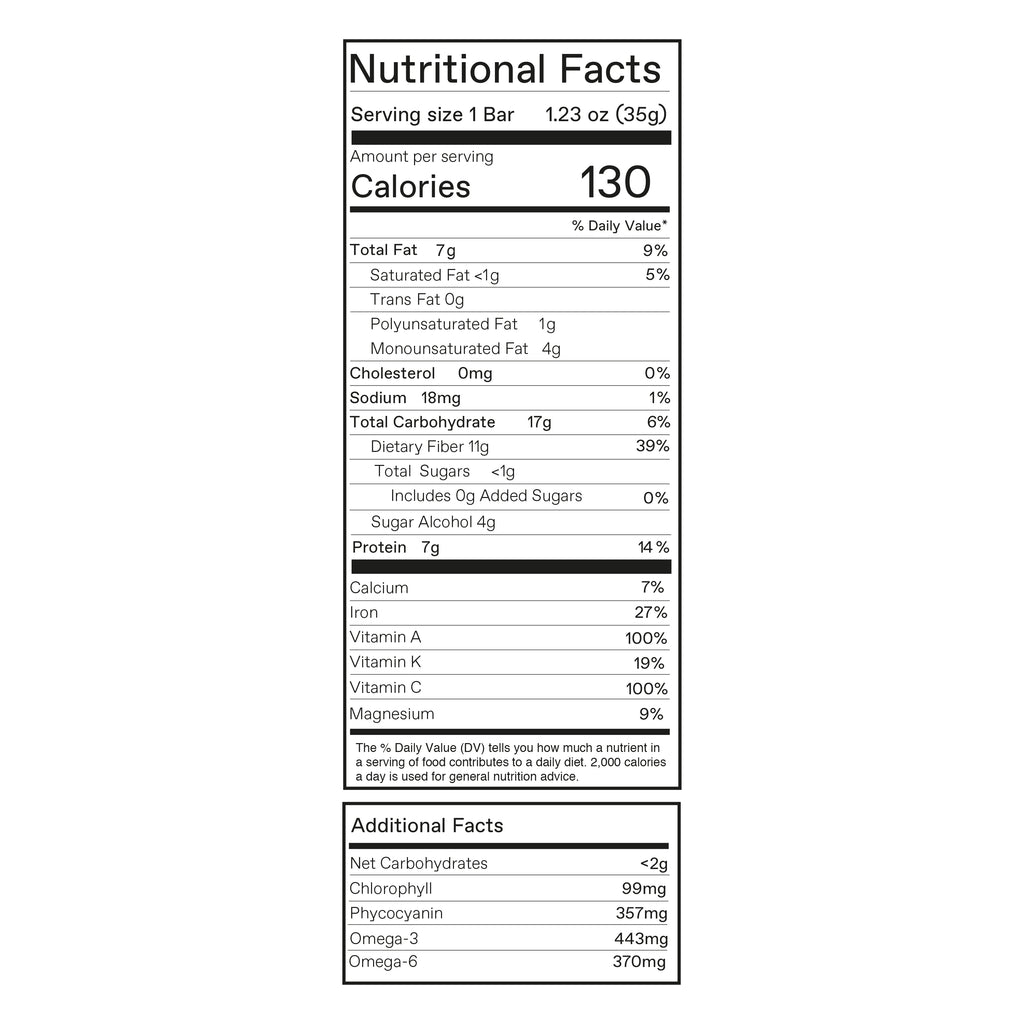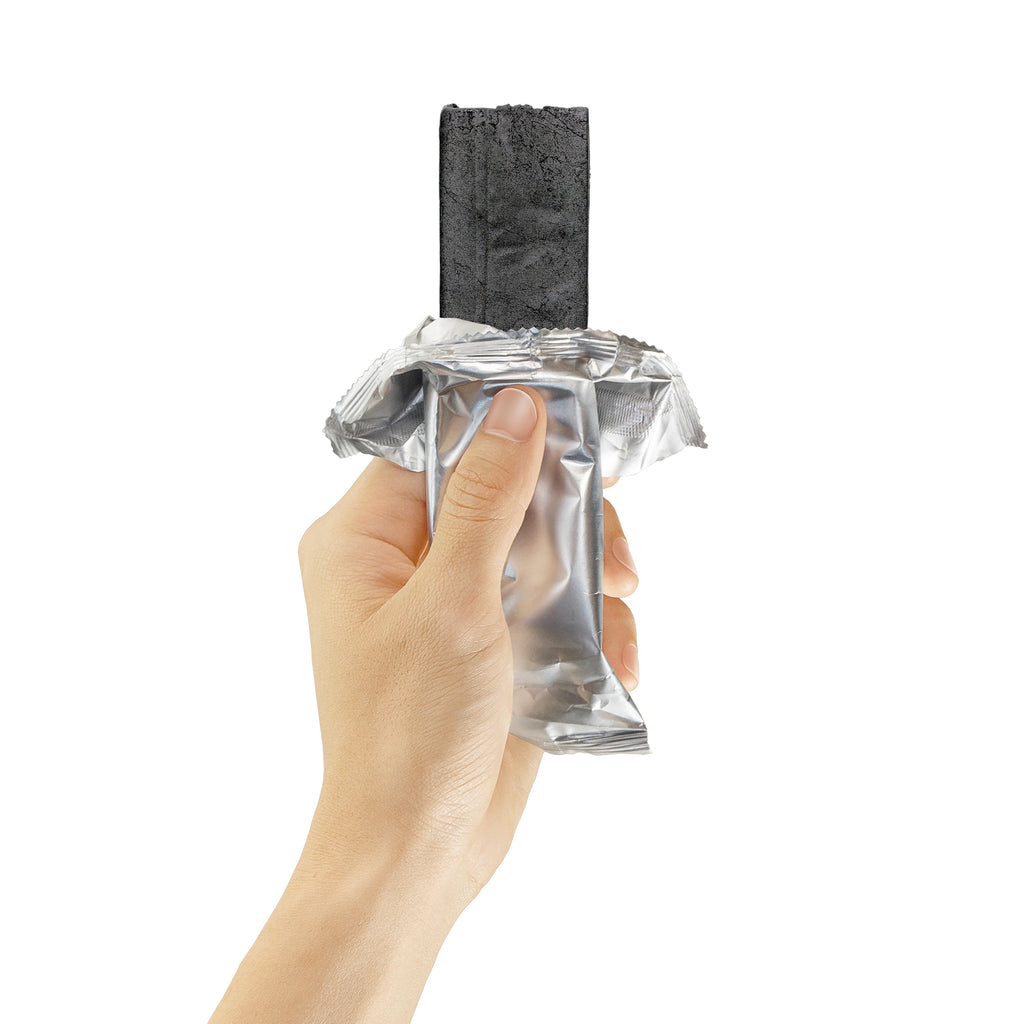 nonfood
The Nonbar is the first nutrition bar with algae as its primary ingredient. Prototype four contains 31% algae and aquatic plants (spirulina, chlorella, and lemna ) with 7 grams of clean and complete protein. The Nonbar provides the essential micro and macronutrients of a light meal that is high in fiber and low-sugar. Packed with antioxidants, vitamin A, calcium and a highly absorbable source of iron, it's the perfect on-the-go or in-between meal.
100% plant-based protein

low carb & 0 grams sugar

27% of daily iron

delicious & sustainable
**The Nonbar is currently sold out. Join our mailing list to be notified when it is back in stock. Check out our new product Nongredient here.
---
Ingredients

+
Whole algae blend from lemna, chlorella and spirulina / Prebiotic tapioca fiber / Organic sunflower oil / Roasted fava beans (fava beans, vegetable oil) / Erythritol (low-glycemic fermented sweetener) / Palm-free glycerin / Organic sunflower lecithin / Xanthan gum / Natural and artificial flavors and spices / Organic Lion's mane extract / Monkfruit extract / Antioxidant blend from malic acid, ascorbic acid (vitamin C), and mixed tocopherols (vitamin E)

For nutrition facts see image or click here
---