*SOLD OUT* nonsleeve
[100% cotton and lichen]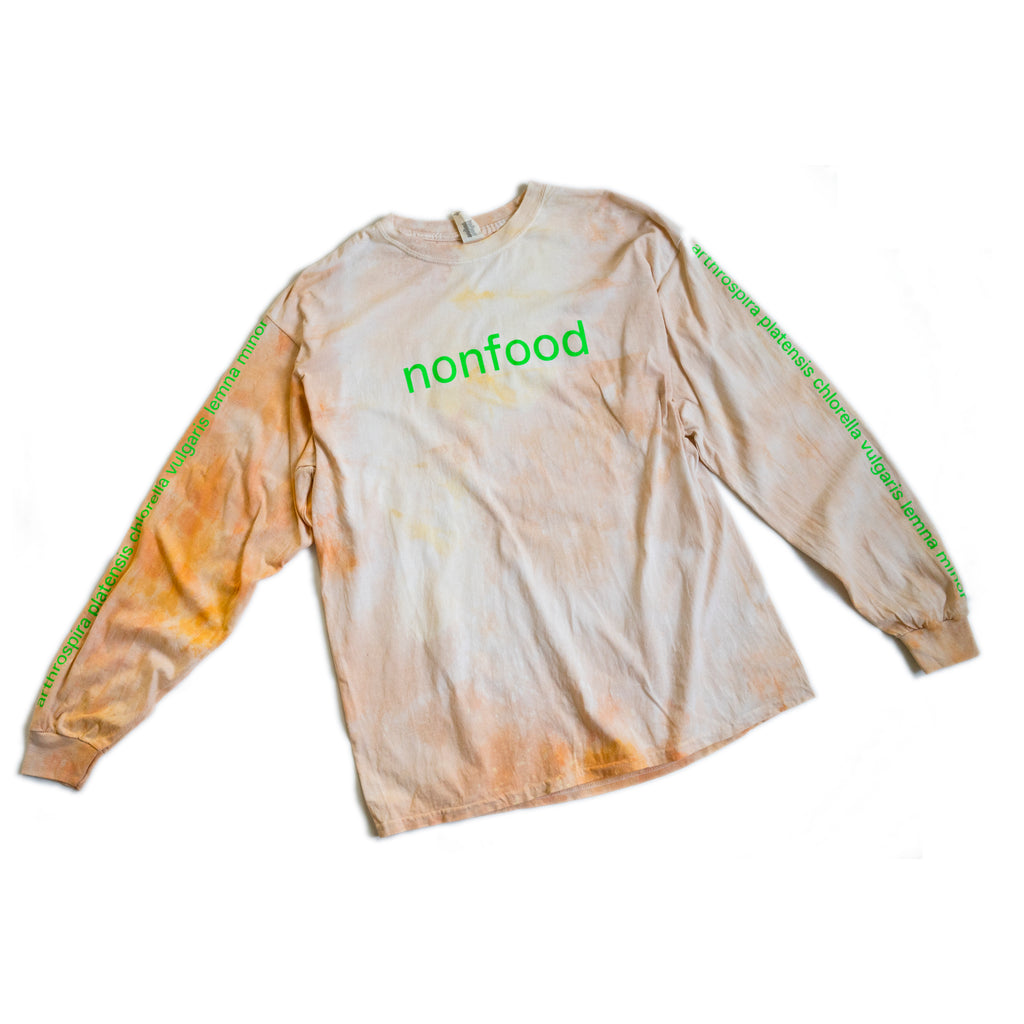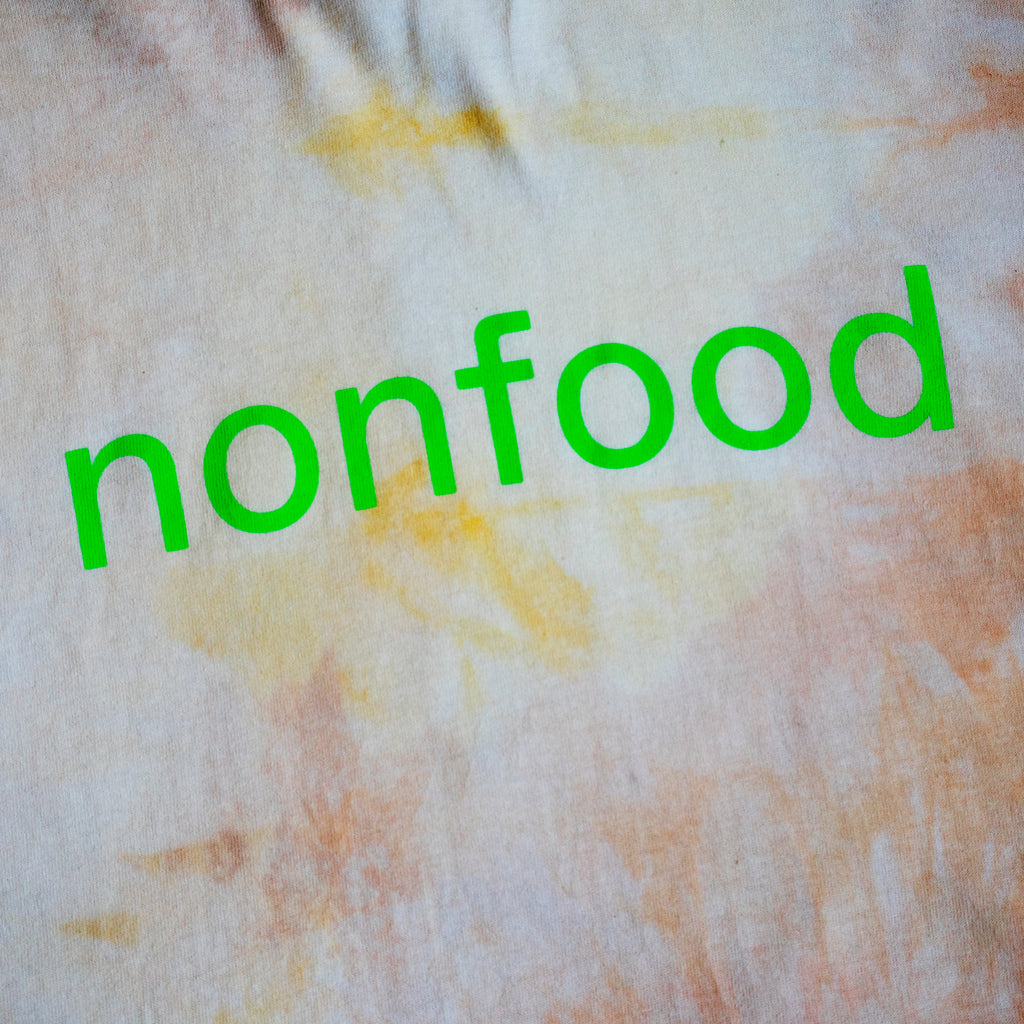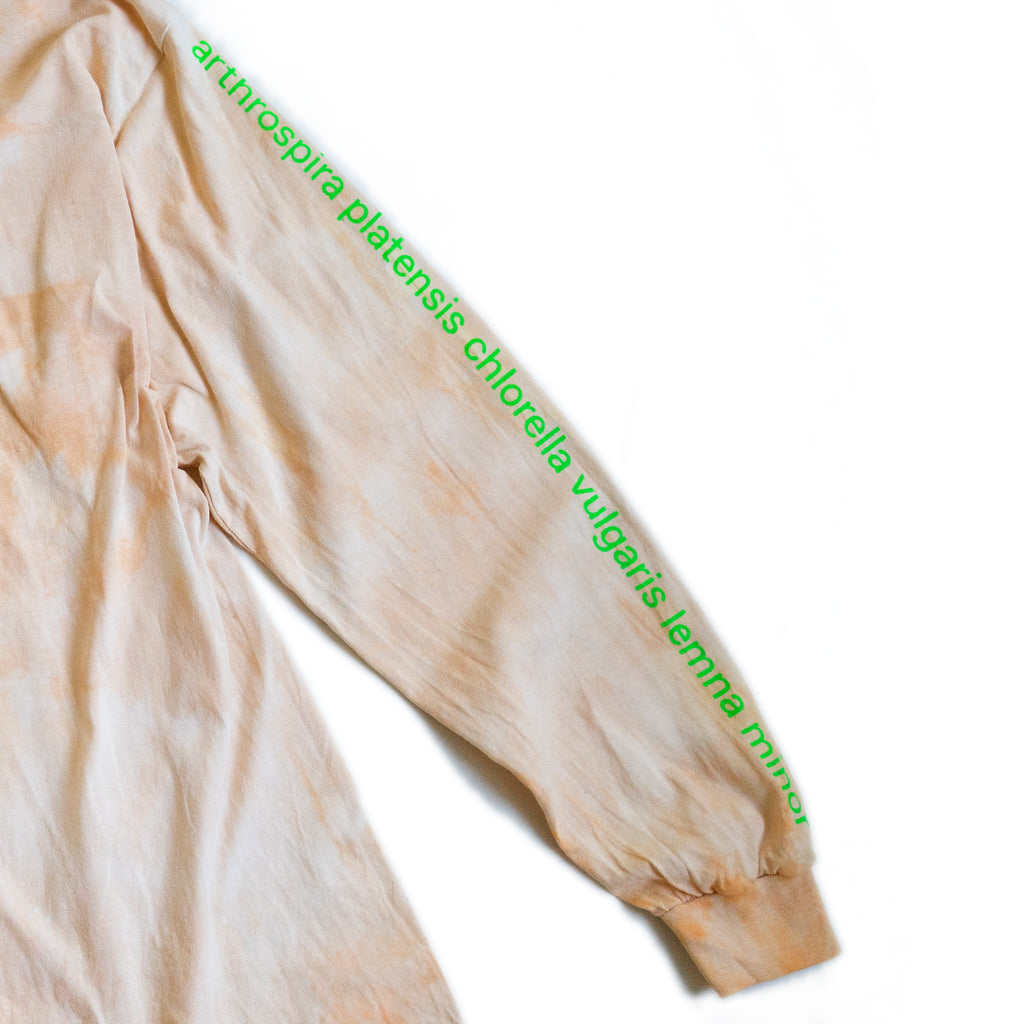 nonfood
Long-sleeve shirt hand-dyed with a pigment made from (Usnea barbata) lichen––a symbiotic algae and fungus colony or "super-organism". The front of the shirt bears a silkscreened "nonfood" logo. Down the sleeves are the Latin names of the algae species used in the Nonbar:
arthrospira platensis
chlorella vulgaris
lemna minor

Edition of 30 shirts. 100% Cotton. Only left in sizes Small and Extralarge.
Free Shipping in the US, Canada and EU. Expected delivery within 3 weeks.
---
---